How to implement consumer duty in your business (and the irony of it!)
Isn't it ironic that a principle aimed at simplifying communication and removing unnecessary jargon to lead to better outcomes is yet to fit into less than a 121-page one-size-fits-all document?! 
We believe it's worth trying to bring this new act down to a more human level (which is actually the aim of the Duty itself). The FCA hopes this new legislation will serve as a cultural reset for many companies and the entire sector… But, you already know all this, right?
Consider us your Consumer Duty M(o)r(eish) Motivator!
If you're struggling to follow through on your consumer duty implementation plan (a bit like I am with my exercise regime!), we're here to help – to make it clear why you should invest in consumer duty and provide some food for thought on how to best implement it.
To caveat, we're certainly NOT compliance experts, but we ARE communication experts – and that's where we can add value!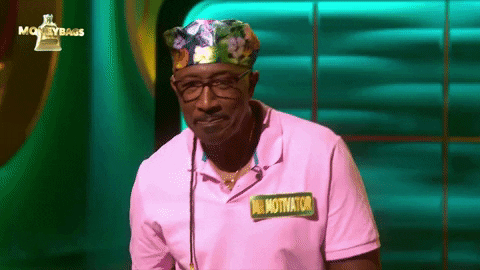 How can my business embrace consumer duty?
A shift in perspective
Let's transform consumer duty from a stick to a carrot. Why? Because people are more inspired by actions that genuinely improve lives than by mindless box-ticking exercises. Mere compliance won't grant you the competitive advantages gained from going above and beyond – so make it meaningful!
Unlocking the benefits of consumer duty
If you transform consumer duty well enough, it'll result in providing a better overall customer experience, including:
Increased brand values and trust
Enhanced customer acquisition value
Strengthened brand purpose and higher employee retention
Which will also generate the following commercial benefits:
Improved customer retention
Greater likelihood of increased purchases from your brand
Increased likelihood of customer referrals
Sounds good, right? Keep reading to learn how to go about turning the Duty into something inspirational.
Reframing consumer duty internally
So, how can we transform consumer duty into an inspirational force? It starts from within! Bring consumer duty into a review of your core values and purpose.
Rephrase the compliance project with something much more motivating, customer-centric and unique to your business – like 'better retirements', for example. This will instantly help reframe it as a more cultural change that will help shift the perception of consumer duty within your organisation, motivating your people and leading to better outcomes for your customers – whilst all being more compliant as a result!
By reframing consumer duty as a cultural change within your organisation, not only will you shift the perception of the duty from a must to a want, but lead to better outcomes for your customers.
Putting people first
If you've made it this far, you'll know that consumer duty is all about people – motivating your own and assisting your customers in any way possible. This will benefit all aspects of your business, both internally and externally.
How Moreish can assist your consumer duty needs
If you have any comments or specific content requests, be sure to get in touch. As a strategic and creative specialist financial services communications agency, we have the expertise to assist you in many ways. Our whole ethos is built on placing our clients in their customer's shoes to deliver better outcomes – in Phase 1 of collaborating with us, we'll help you do the same.
In Phase 2, we'll work with you to enhance and pressure test your communication plans from a consumer lens. And from Phase 3 onwards, we'd love to get our hands dirty on all those old stuffy mandatory comms and bring them to life with a 'less is more' approach to copy and fresh design that informs and guides your customers to better results.
Embracing consumer duty: Final word
So, what are you waiting for? Unleash the power of consumer duty by embracing a transformative mindset – it'll only lead to improved outcomes and inspire a culture of excellence for your customers.